Excess Baggage option comes in handy when you have surplus baggage to take with you and would like it to be delivered in quick time. If you are looking to use the excess baggage option to carry your surplus baggage back to Pakistan at affordable prices and in quick time then Smart Link Express Pvt. Ltd. can be a great help as we have been dealing with excess baggage for last 20 years and provide best service at extremely affordable prices.
You can book our cargo services from Pakistan to UK online or over the phone while staying in the safety of your home. Our Pakistan based call centres have professional and pleasant staff who are always eager to help.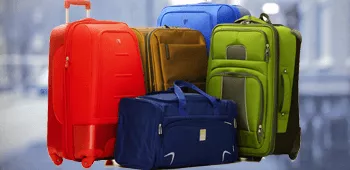 Excess Baggage and its Resolve
Airlines have strict limits on the free baggage allowance that the passenger can carry on their flight. There are variables that can affect the limits of the allowance such as ticket class and distance traveling. Excess baggage charges kick in when you exceed the weight limit. These charges are not cheap and can cost exceptional amount of money for even minor weight excess.
You are offered to leave your luggage for a long or short period, but most of the times this option results in you spending same or even more amount than the actual excess baggage charges.
Many passengers going to UK, face the same problem so often. They are faced with the dire choice of either paying an extortionate amount of money to take the baggage that is above the allowed limit or pay for the storage of the excess baggage which is also astronomical.
Smart Link Express Pvt. Ltd. provide you a better alternative. Before you go to UK, you can book your luggage as excess baggage with us as long as you can show us your ticket which confirms that you would be leaving on a certain date. We book your luggage and store it in our ware house. You leave for UK and call us to confirm your arrival. We would send your excess baggage in the next available flight. You can receive the baggage within a few days from the airport terminal. Make sure to have enough spare time as the procedures take considerable time.